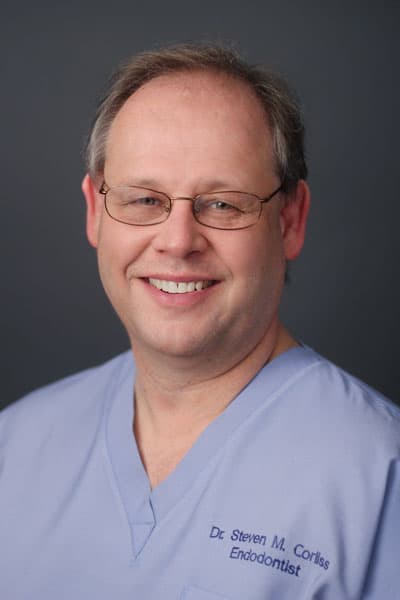 STEVEN M. CORLISS, DMD
I'm Dr Steven Corliss, I grew up in Fitchburg, Massachusetts and attended Boston College.  From there I attended dental school at Tufts University School of Dental Medicine completing my degree in 1988.  After that I trained at Tufts for two years in the endodontic residency program.
I enjoy the constant evolution of techniques as it effects the outcome of treatment.  My teaching position offers me the chance to challenge the perspectives of the past and future in the present as students aspire for greater expertise.