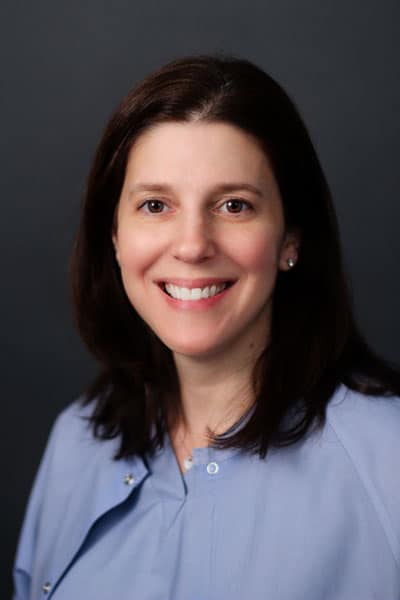 JENNIFER MULDORF KLEIN, DMD
My name is Dr. Jennifer Muldorf Klein.  I grew up in Poughkeepsie, New York and attended college at Tufts University in Medford, MA.  After college, I attended dental school at the Tufts University School of Dental Medicine, graduating in 1993.  My two year residency in endodontics was also completed at Tufts, in 1995.  I have remained in the Boston area since then with my husband and our two children.  We like hiking, skiing and traveling together.
As an endodontist, I enjoy the cutting edge technology that enables me to provide the the most accurate and predictable outcomes for my patients, particularly in challenging cases such as retreatments.  I believe that explaining the treatment and answering all questions up front makes the procedure much more comfortable.  My goal as a provider is to ensure a pain free, stress free experience with the highest degree of success for my patients.