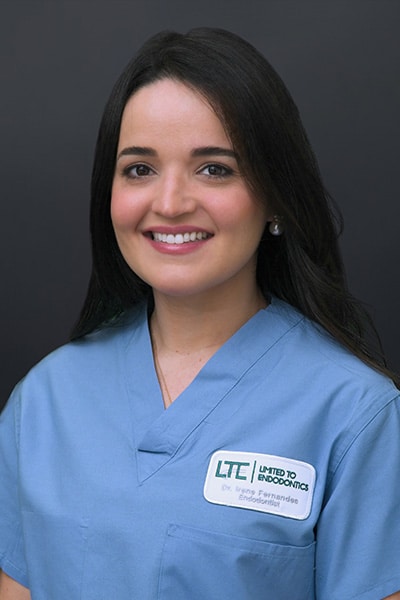 IRENE FERNANDES, DMD
I am Dr. Irene Fernandes, I was born and raised in Venezuela where I earned my first Doctor of Dental Medicine degree from Santa Maria University in 2010. Following graduation, I completed the Advanced Education in General Dentistry program in 2016 and my endodontics residency at Boston University School of Dental Medicine in 2018. In 2020, I was appointed as an Endodontic professor at the University of Detroit Mercy School of Dentistry where I received the U.S. Doctor of Dental Surgery degree.
I am very passionate about dentistry. Becoming a specialist in Endodontics gave me the knowledge, the advanced training, and techniques to diagnose and treat complex cases of dental pain and traumatic dental injuries. With the help of superior technology and communication with the referral dentist I can provide the best treatment for my patients saving their natural teeth.