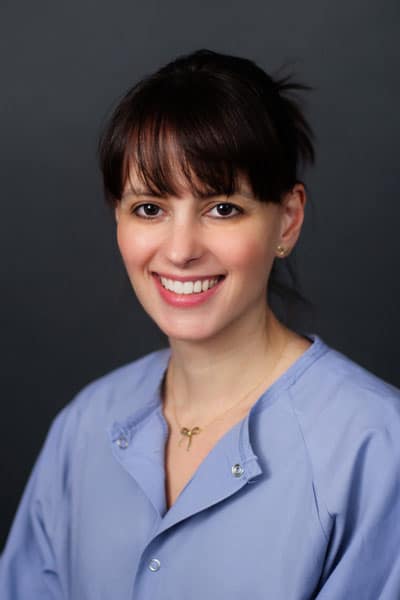 EMINA ZAGANJORI, DMD
I'm Dr. Emina Zaganjori.  I grew up in a suburb of Boston and graduated from Tufts University.  I later attended dental school at Tufts and completed my DMD degree in 2000.  Following my graduation from dental school I completed a one year general practice residency at Brigham and Women's Hospital; I then practiced as a general dentist in Chestnut Hill for 2 years.  I returned to Tufts to pursue my certificate in Endodontics and joined Limited to Endodontics upon my graduation in 2005.  In my free time I enjoy spending time with my family, reading, cooking and crocheting.
I was attracted to Endodontics during my general practice residency.  I found it rewarding to help patients in pain.  No two situations are the same- in each case I need to formulate a diagnosis and provide the proper treatment to help my patient.  I feel rewarded each time I am able to help someone feel better.