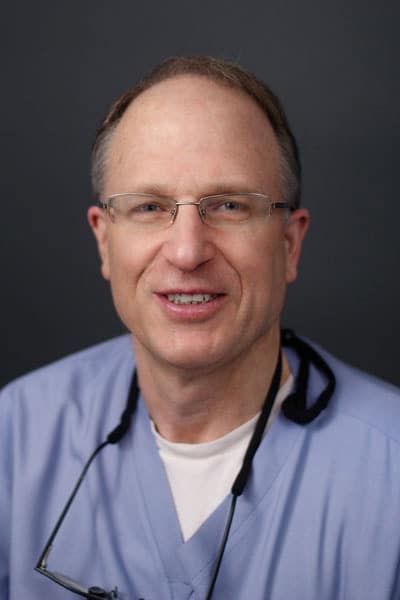 STEVEN P. LEVINE, DMD
My name is Steven Levine. I grew up in Brookline, Mass, attended Brookline High School and from there attended Brown University. Upon graduation , I attended Tufts University School of Dental Medicine from which I graduated in 1980. After that I completed a one year General Practice Residency at Albert Einstein Medical Center in Philadelphia , and then a one year anesthesia residency at Medical College of Pennsylvania. My endodontic training followed with a two year residency at Nassau County Medical Center in East Meadow, N.Y. I joined Limited to Endodontics in 1986. I currently reside in Newton Mass. with my wife and son.
My goal as an endodontist is to not only perform a technically excellent procedure, but to also strive to make a procedure that to the public has an image as painful and unpleasant as relatively painless and simple as possible. I always strive to make the patient's experience comfortable, educational and a dental procedure not to fear. The collaboration between the patient, their general dentist and myself in trying to achieve this is a very rewarding experience.
Predoctoral Education: 1977 BSc, Brown University
Dental Education: 1980 DMD, Tufts University School of Dental Medicine
Postdoctoral Training: 1981 GPR, Albert Einstein Medical Center, Philadelphia
1982 Dental Anesthesiology Residency, Medical College of Pennsylvania
1984 Certificate in Endodontics, Nassau County Medical Center, NY
Primary Academic Appointment: Clinical Instructor, Harvard School of Dental Medicine
Board Status: Diplomate, American Board of Endodontics
Awards and Honors:
Fellow, American Dental Society of Anesthesiology
Fellow, International College of Dentists